On the southern coastline of California sits a town that offers a quality of life only usually experienced on some great holiday. A clean urban-suburban coastal village, with all the perks of a home by the sea without the isolation of traveling too far to reach your metropolitan needs. When you live in a place like Newport Beach, you don't need to go far to experience the repose of a quick getaway. You just take a drive or jump on a ferry, and you are transported to a world of small-town cottages and romantic harborside towns. Newport Beach has an above-average density level, which is an accurate indication of its residents' quality of life. This explains why this Orange County town is considered one of California's most livable cities, with a score of 83/100!
Newport Beach is home to 85,694 young professionals, families, and retirees. All residents get to enjoy an array of beach options along the coastline that sits on their doorstep. Families are never short of excellent school options. There is no lack of local amenities and exciting things to do, and at worst, you may just have to sit in one of the iconic cafes or restaurants, and people watch with an ocean breeze for company.
One of the first things local residents will tell you is that the beaches are clean. There is also no lack of options when it comes to deciding where you would like to swim, sun bake, fish, surf, or just walk. Walking paths can be found at many beaches in the area and make for some excellent bike riding, skateboarding, or perhaps a nice dog walk. Smaller beaches are hidden along the coastline, easily accessible by car and offering a change in your view and a little more privacy.

Popular beach spots include:
Newport Beach

Corona Del Mar

State Beach

The Wedge

Little Corona Beach
Local residents boast about the great mix of public and private schools available, and rightfully so. Schools in Newport Beach test 35% higher than the national average and no parent can complain about the student-to-teacher ratio with an average of 21:1. There is no surprise when you then discover that Newport Beach has a highschool graduation rate of 97%. You can safely assume that the standard of education in Newport Beach is some of the best available.
Elementary Schools 22
Intermediate Schools 2
Middle/High Schools 2
High Schools 2
Alternative Education
Program 3
Adult Education Program 1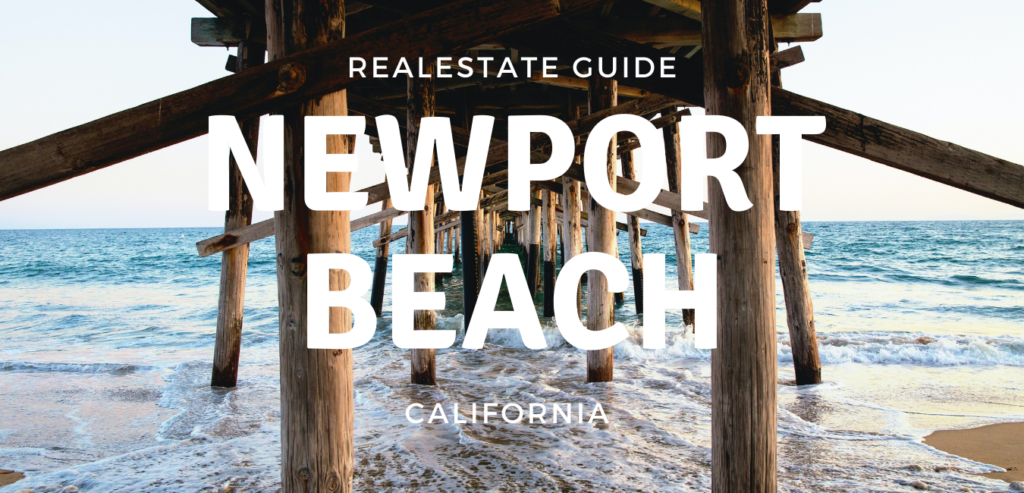 Newport Beach is a lifestyle in itself. The town boasts some incredible eateries, boutiques, and shopping experiences. Whether it be near the water or further inland among the mansions Orange County is so famous for, there is no shortage of things to do in this town. Parks are spread out around the town, and with a far below national average crime rate, they are unsurprisingly safe and clean. Of course, surfing and water activities are available in abundance. There are very reputable businesses offering lessons, training, and water sports of all kinds.
However, what makes Newport Beach unique is the short road trips residents can take to access places like Balboa Island. The ferry ride there is an attraction, but many people also love the option of taking the bridge from the peninsula with their car. Balboa Island is a quaint harborside town dotted with cottages, iconic restaurants and cafes, boutiques, and some lovely accommodation options. It makes for a great day trip or short stay.
Other things to do:
Whale & Dolphin Watching Cruise
Fashion Island
Inspiration Point
Balboa Pier
Newport Beach Pier
Sherman Library and Gardens
Wine Tasting
Hiking
There is no denying that moving to Newport Beach would be stepping into a quality of life only a few ever get to enjoy. It is much more than a beach town and really does cater to a diverse range of lifestyle choices, from the suburbs to the city, from the beach to the quiet country life. There is something for everyone, and it is a truly unique opportunity to have a haven like Newport Beach to call home.