Parenting Influencer- Lisa Forsythe Media Kit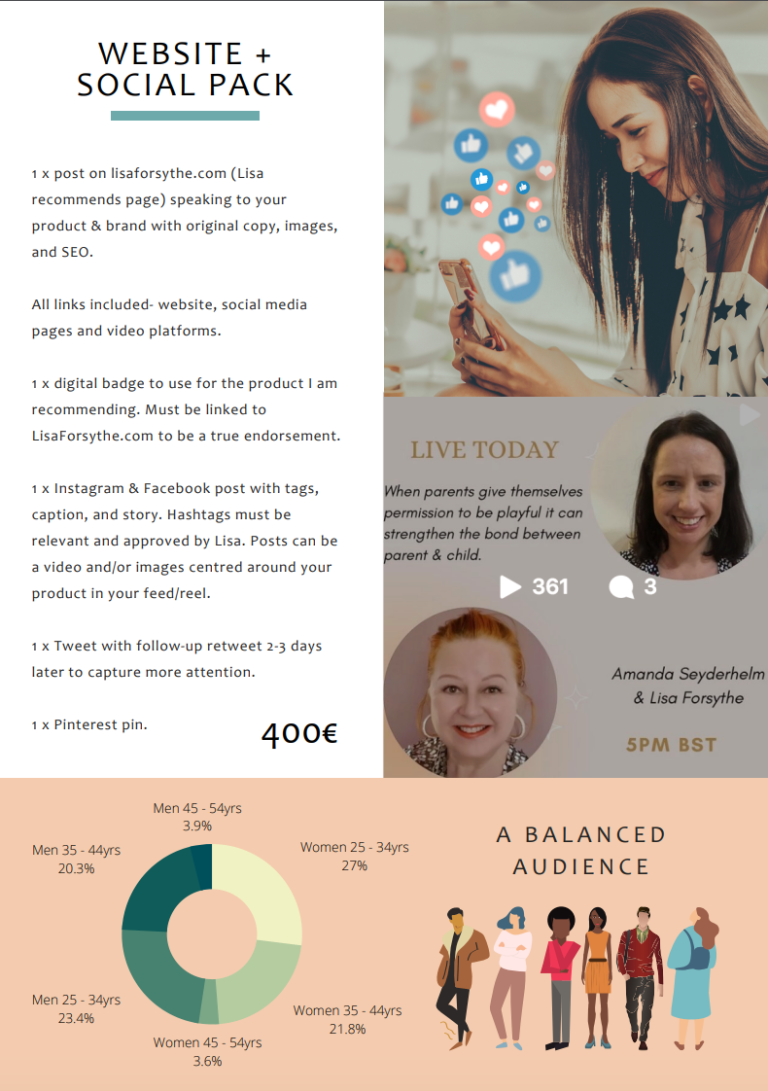 Lisa Forsythe is an international parenting influencer who rose to prominence following the success of her book "Simple Toddler Activities."
Lisa requested a social media kit that highlighted the advantages that sponsors and partners could gain by cross-promoting with her brand.
This required me to review all of Lisa's social media platforms and website metrics. Using Canva, I created a 5-page infographic-style media kit using this data.
Canva was used to create all of the copy and graphics. I also created the packages after conducting research in the parenting field.